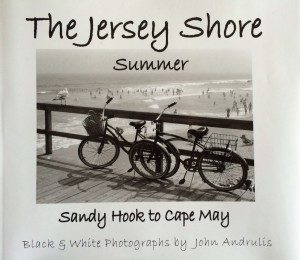 The Jersey Shore, Summer – $65
(+$7.50 tax/shipping to anywhere in US)
As a professional photographer, I've been capturing images of the Jersey Shore on black & white film for more than eight years.  My new photography book titled "The Jersey Shore, Summer" covers every beach town from Cape May to Sandy Hook. The book will have 400 pages bound in a beautiful hardcover, coffee table-sized (11″x12″) book.  Only 1,000 copies of the first edition will be printed, so now is your opportunity to become part of Jersey Shore lore. See a preview at the Facebook page I've created for the book.